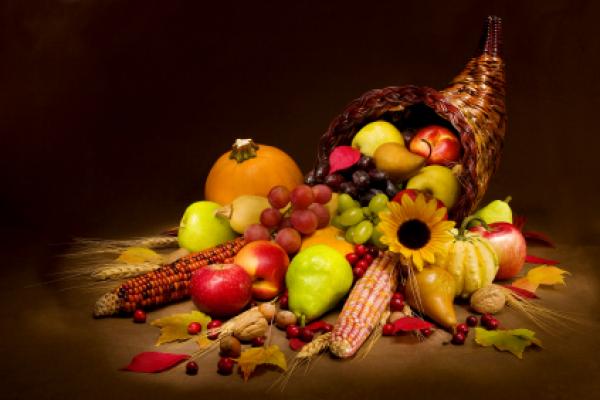 Can we make it AIP?
I've been researching & testing a few recipes for weeks now in preparation for Thanksgiving.  Making it through this holiday with the feeling that I have fully enjoyed & participated in one of my favorite times of the year matters alot to me. 
When we lived in West Africa, I planned for Thanksgiving in July.  I'd buy cream of mushroom soup & corn bread mixes in the States on home leave & pack them into my "precious cargo" suitcases to use in November.  All that adaptation practice then has come in handy over & over as I relearn how to eat for autoimmune management.  
My family will be celebrating with my husband's sister & brother-in-law & their family & my parents-in-law.  My father-in-law recently had a quadruple by-pass & his cardiologist put him on the Paleo diet (smart doc), so my mother-in-law & I will be cooking up these adapted Thanksgiving dishes.  We'll be serving it all up along side a traditional Thanksgiving menu for the non-Paleo/AIPaleo among us.  So, here it goes . . . my AIPaleo Thanksgiving menu.  (I am a happy recipe tester, but not much of a recipe creator, so a big thanks to all the wonderful Paleo Pioneers behind these dishes!)
Appetizer:
Crab Stuffed Mushrooms
-1/4 tsp. mustard (look for a brand w/ out paprika)

Dinner:
Roast Beef

(since there will already be a traditional turkey, we decided to do a roast as the other meat)



-1 4 lb. beef chuck roast
-freshly ground pepper to taste
-3/4 C. strong brewed coffee
-2 tbsp. balsamic vinegar
Recipe
(I just omitted the whole gravy part of this recipe.)

Paleo Stuffing
-1 lb. ground pork (plain ground pork, no spices for AIP)
-2 tbsp. white wine vinegar
-1 C. pecans (omit for AIP)
Recipe (The eggs in this recipe are just a binder, you can skip them.)

Garlic & Herb Mashed Cauliflower
Recipe (I have successfully reintroduced small amounts of butter on AIP, but if you aren't there yet consider another oil.)

Paleo Cranberry Sauce
-12 oz. cranberries
-1/4 C. agave (will substitute w/ stevia to taste)
Recipe (Too much sweetener of any kind isn't recommended, but agave is not one of the best choices if sweetener is needed.  Substitute a bit of stevia to taste.)
-24 oz. frozen French green beans
Recipe:

 

(Simply bring your beans to a quick boil, drain & mix minced garlic & olive oil into them.  The smell is delicious.)

Cinammon & Coconut Oil Roasted Butternut Squash
Recipe:

 

(Peel & dice the butternut squash, stir the coconut oil into it & sprinkle w/ cinnamon.  Roast on a cookie sheet at 350 degrees for about 45 mins.)

Lemony Roasted Brussels Sprouts
Recipe:

 

(Cut sprouts in half, mince garlic, mix all ingredients together.  Roast on cookie sheet at 425 degrees for 15 mins.)
Dessert:
Coconut Pumpkin Pie Mousse
-1 14 oz. can pumpkin puree
-1/3 C. coconut milk (full fat)
-1 ¾ tsp. pumpkin pie spice
Recipe (This recipe is divine with a little soy/dairy-free chocolate, but eat the chocolate VERY sparingly if you follow AIP.)

Mexican Chocolate Macaroons
-2 C. unsweetened fine-shredded coconut (Let's Do Organic is a good brand)
-Pinch of chili pepper (omit for AIP)
-2 tbsp. coconut milk (full fat)
Happy Thanksgiving Everyone!  If any readers try one of these recipes, let me know what you thought of it & watch for my post later this week on what I am thankful for . . . it might surprise you.
Related posts: